An online artwork that plays with a number of perceptual illusions highlighting uncertainties and gaps in our awareness. Produced during the 2020 COVID pandemic, the work simulates a gallery exhibition entitled RESPONSIVE EYE, staging an allegory of impotence during times of crisis and civil unrest.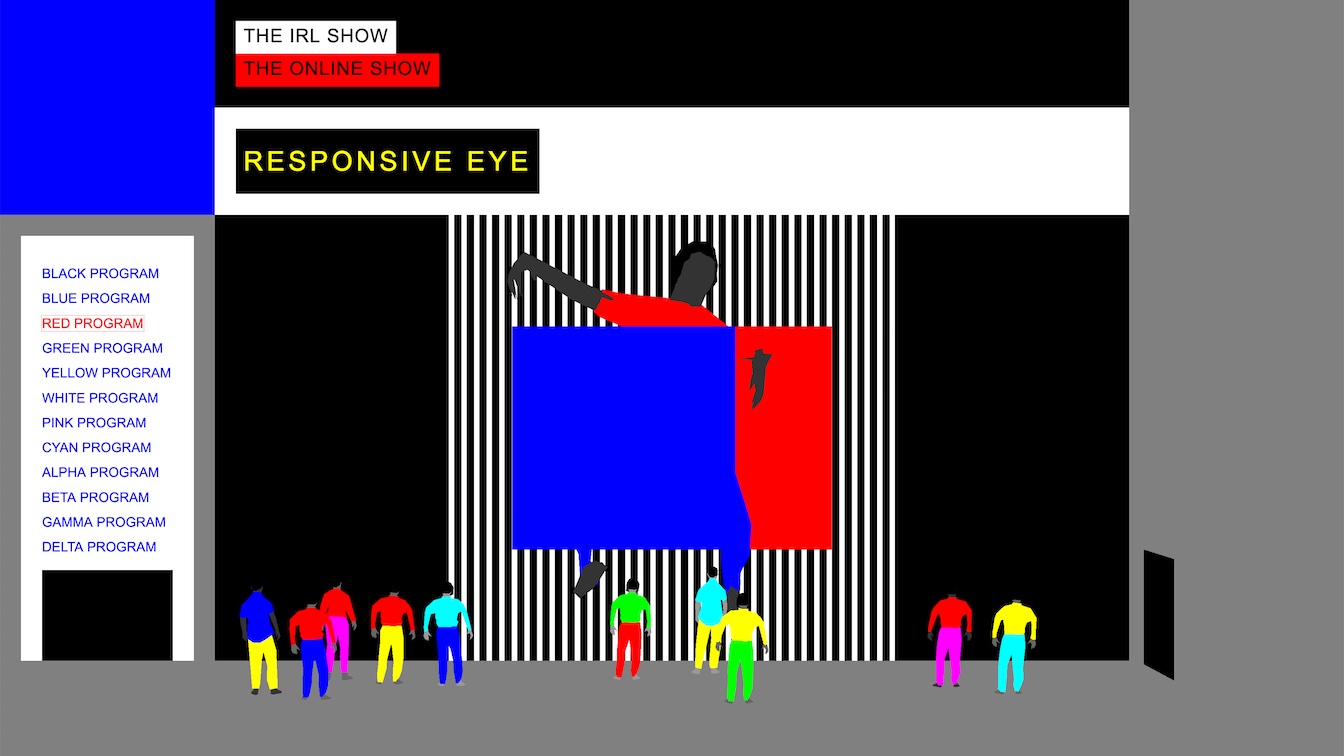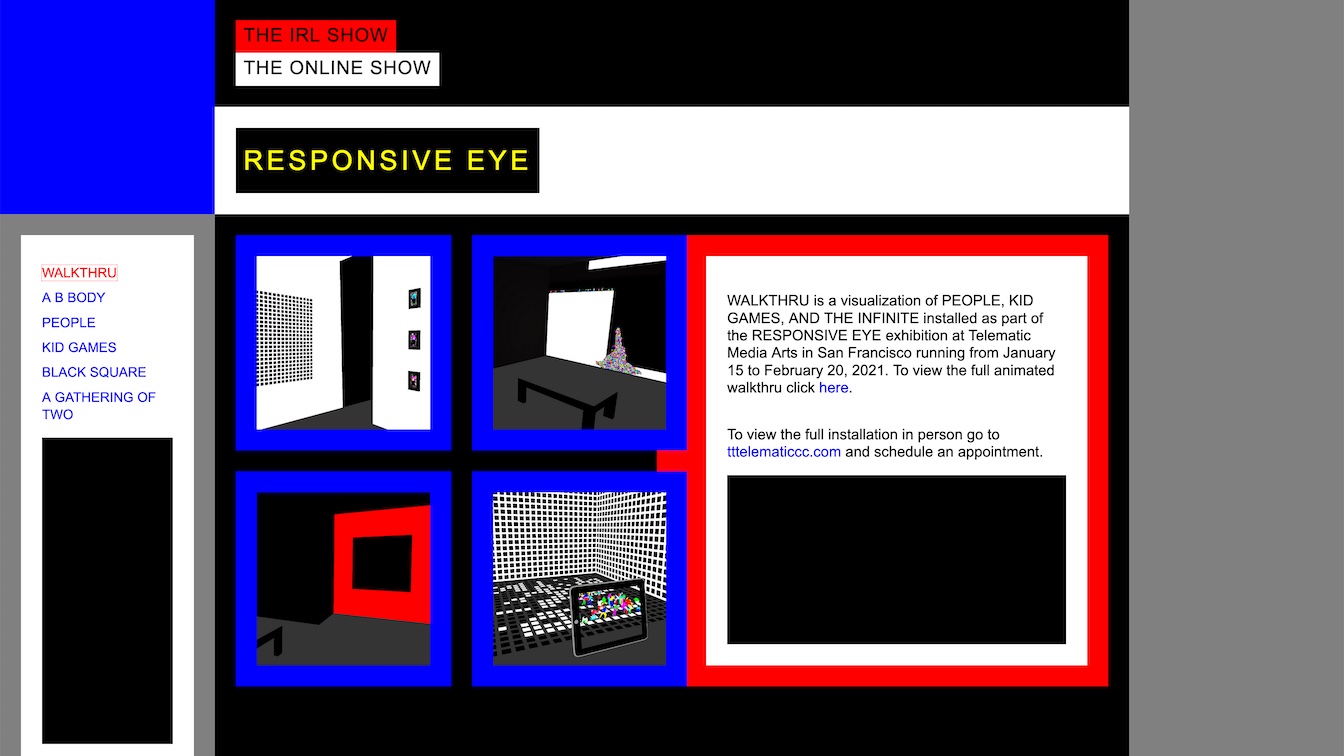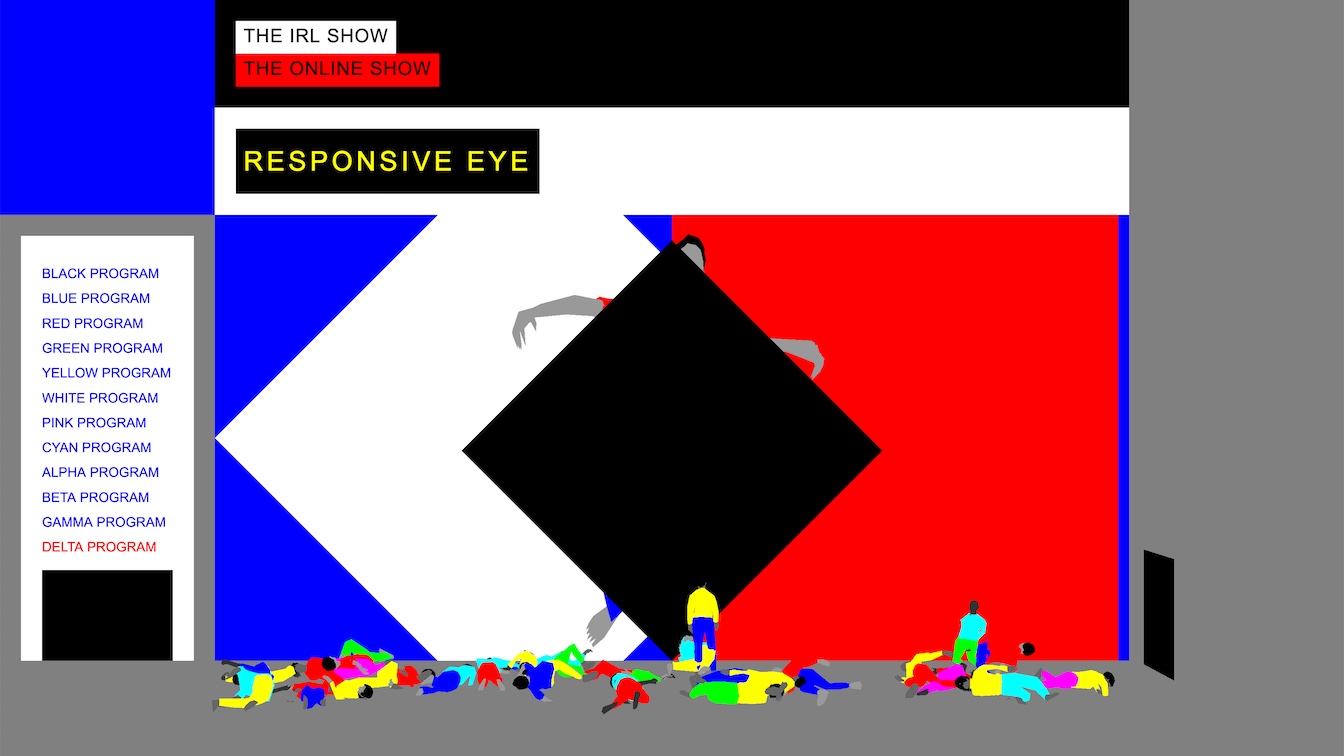 People, for Peter Burr, 2021
A computational artwork that runs for the duration of a workday. In it, a building-sized projection fills a single wall and 2.1-channel generative audio permeates the exhibition interior. The work pictoralizes a vacant landscape slowly filling with a mob of multi-colored avatars. This performance, invoking the lemmings concept, grows a speckled stalagmite of digital bodies over the course of its 6 hours.
Selected Exhibitions
2021 - Telematic Media Arts. San Francisco, CA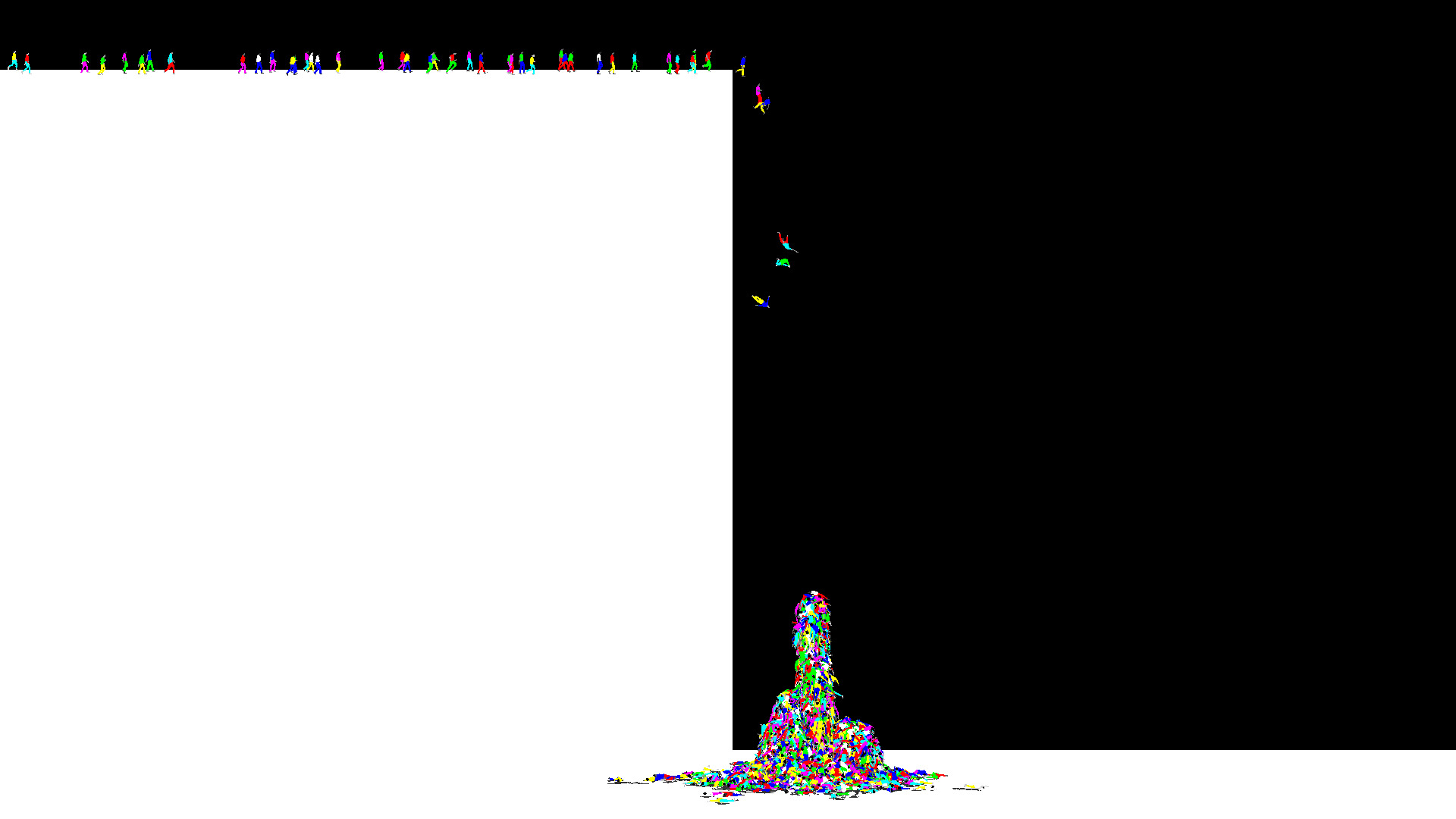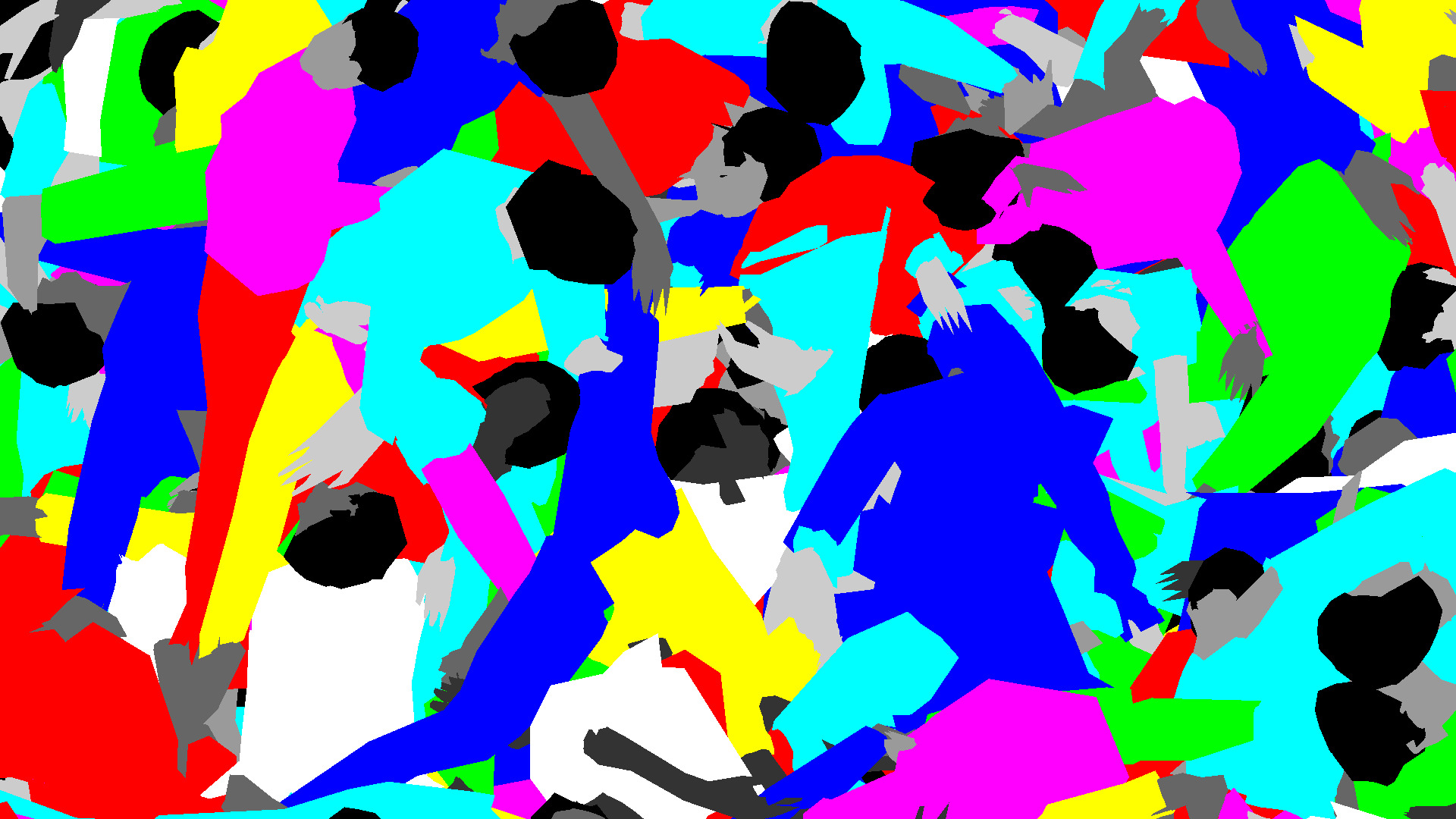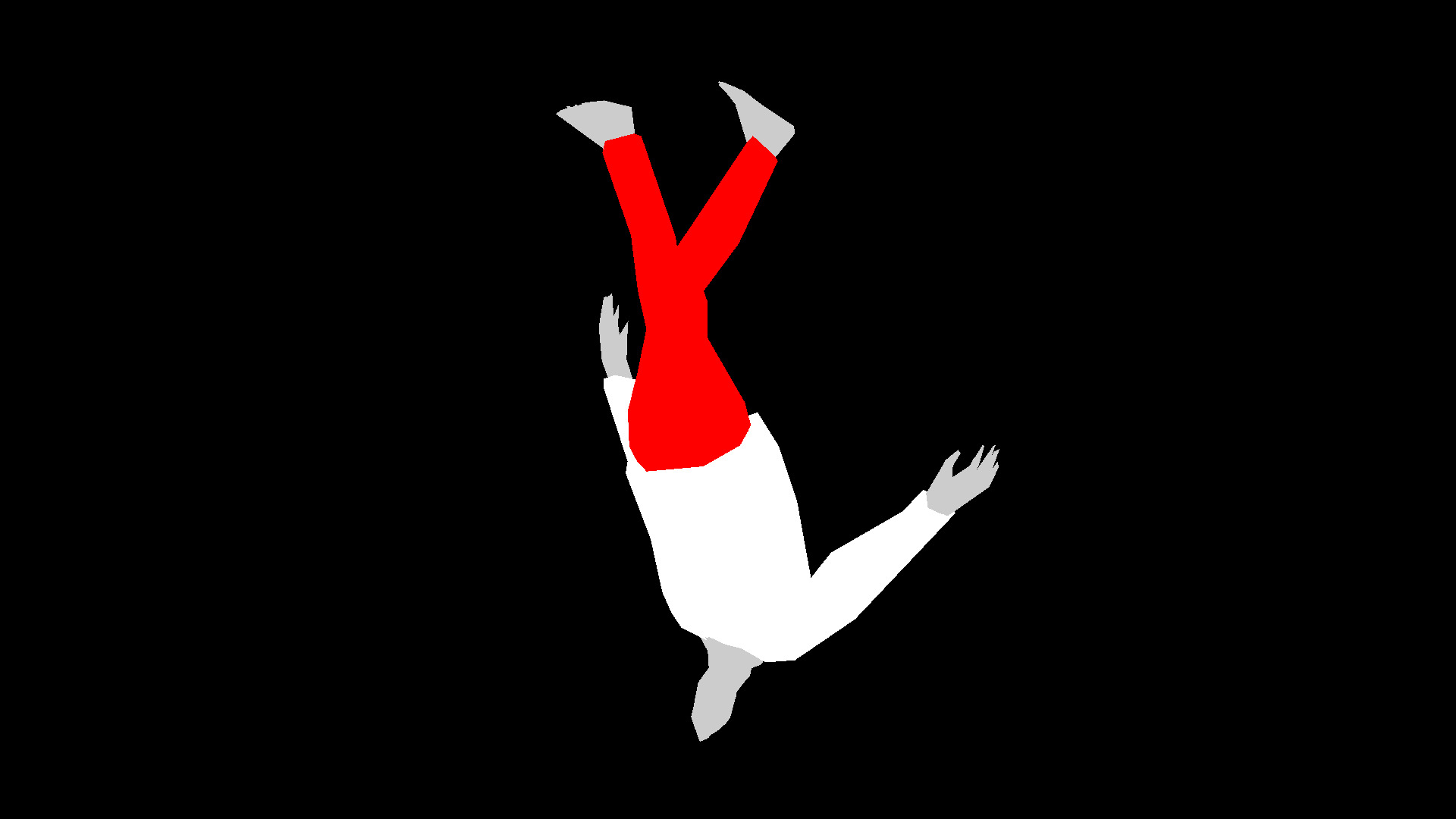 Substrate, 2019
A series of generative monochrome animations created using modular video synthesis techniques.
Selected Exhibitions
2019 - Demo Festival. Amsterdam, Netherlands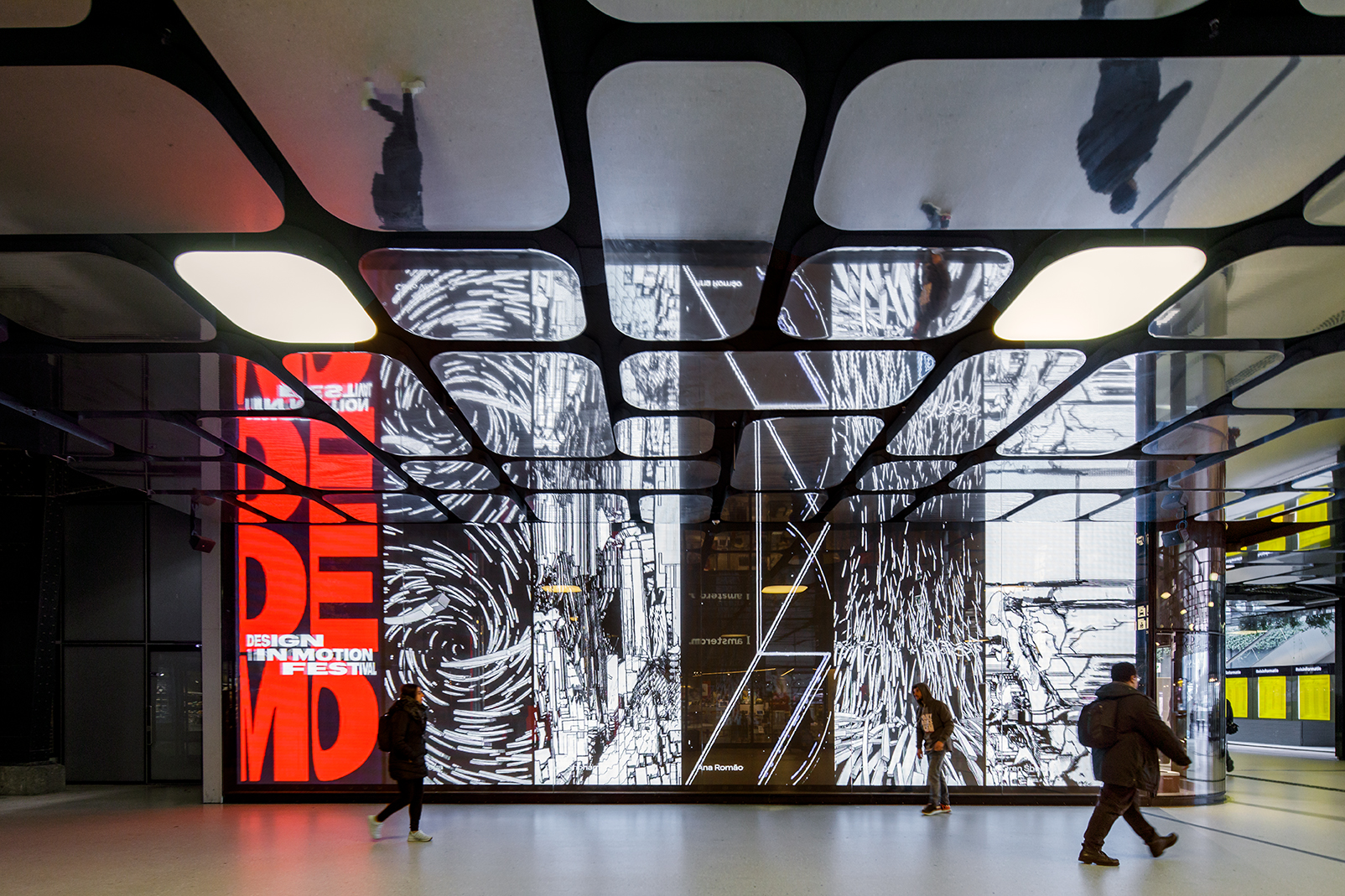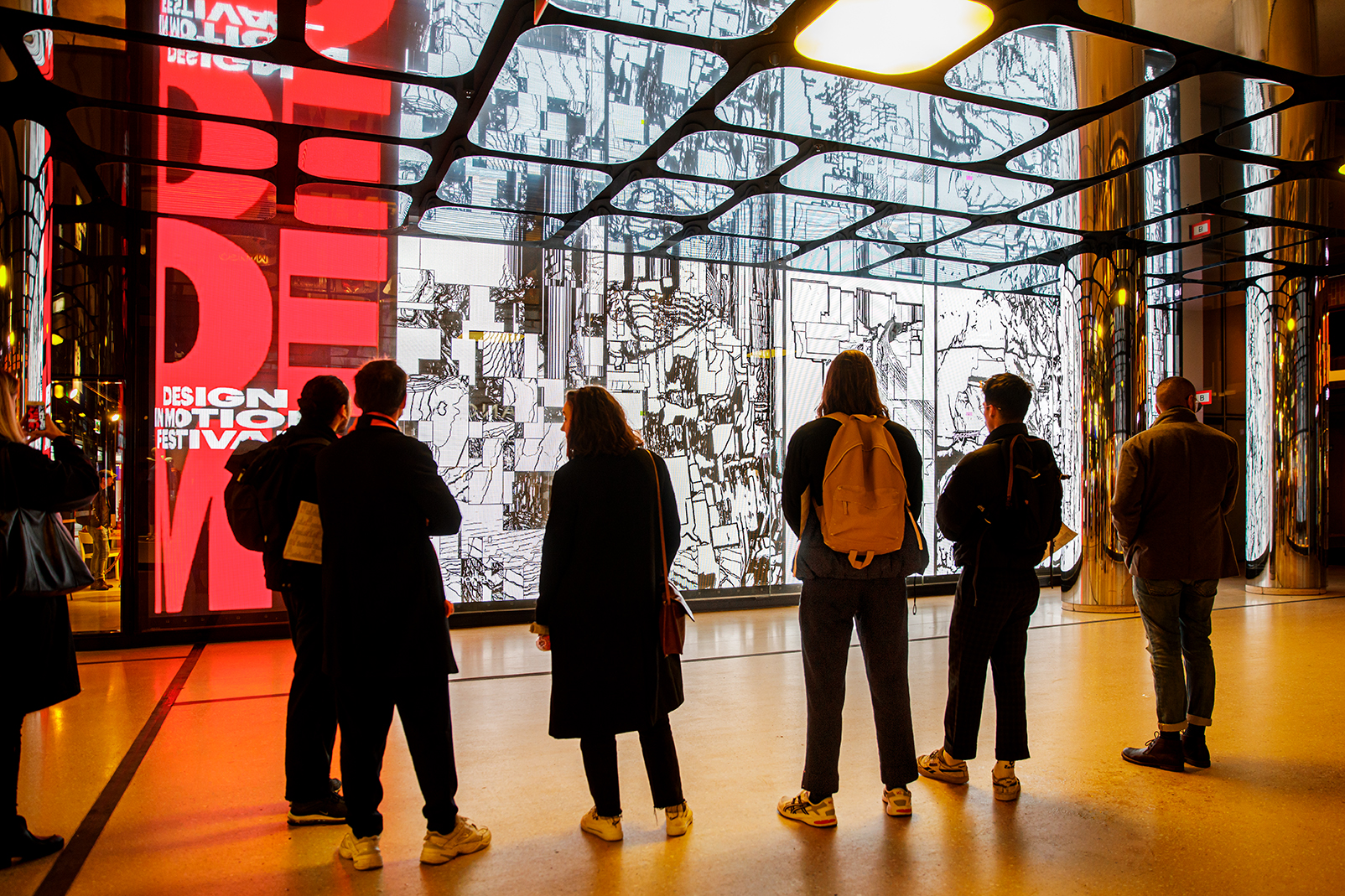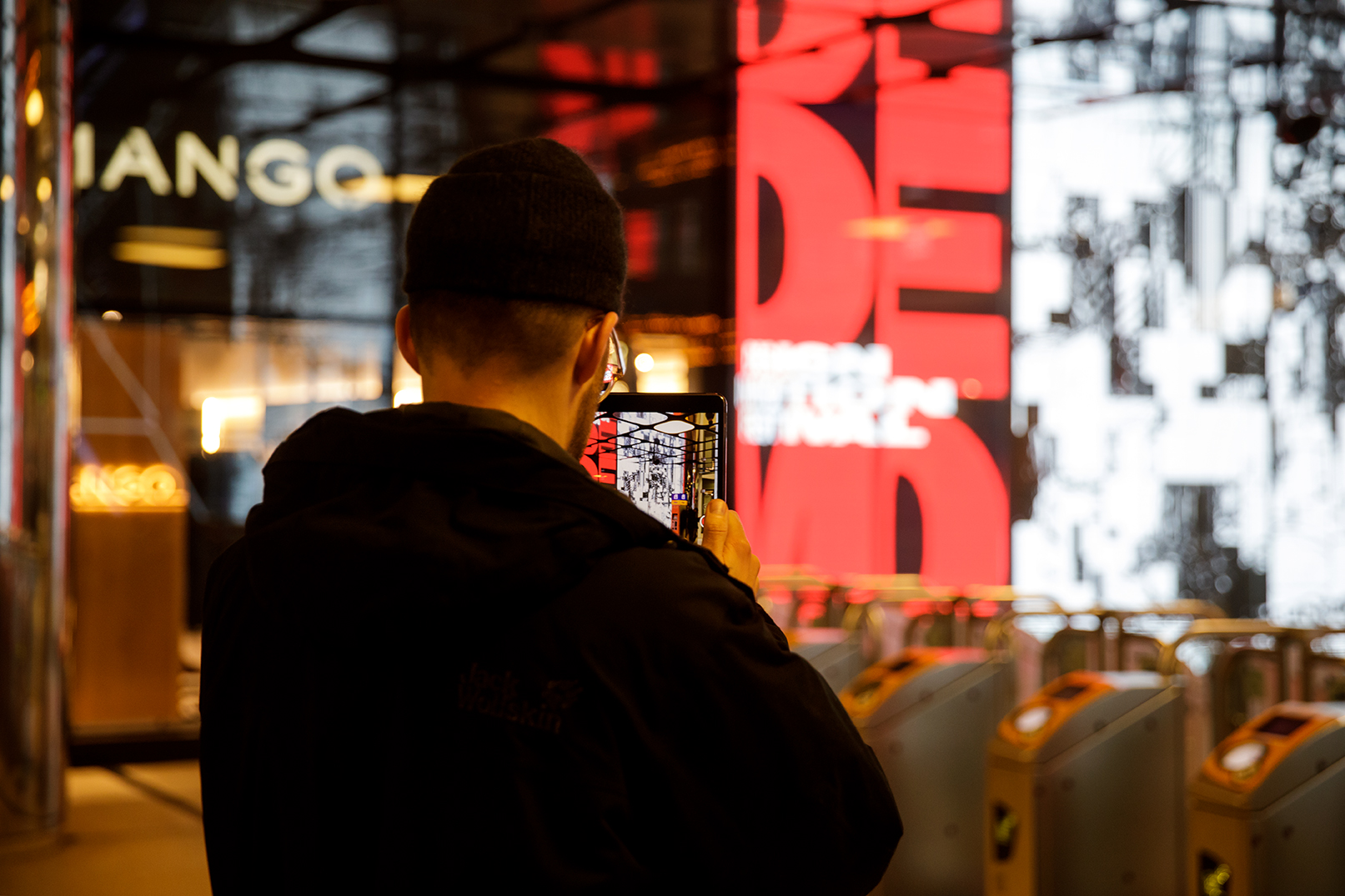 Dirtscraper, for Peter Burr, 2019
A simulation of an underground structure whose 'smart architecture' is overseen by artificial intelligences -- spatial and social designers that observe, learn, and make changes to the system. Unaware of the control exerted by these entities, residents move through spaces that reflect varied economies and class hierarchies. Periodically this system will interject one of 48 cinematic interludes that reveal different facets of life in this decaying arcology.
I helped Peter Burr prepare single-channel versions of Dirtscraper for exhibition and streaming online. This involved optimizing various aspects of the Unity project and building editor tools for cinematography.
Selected Exhibitions
2019 - Bitforms Gallery. New York, NY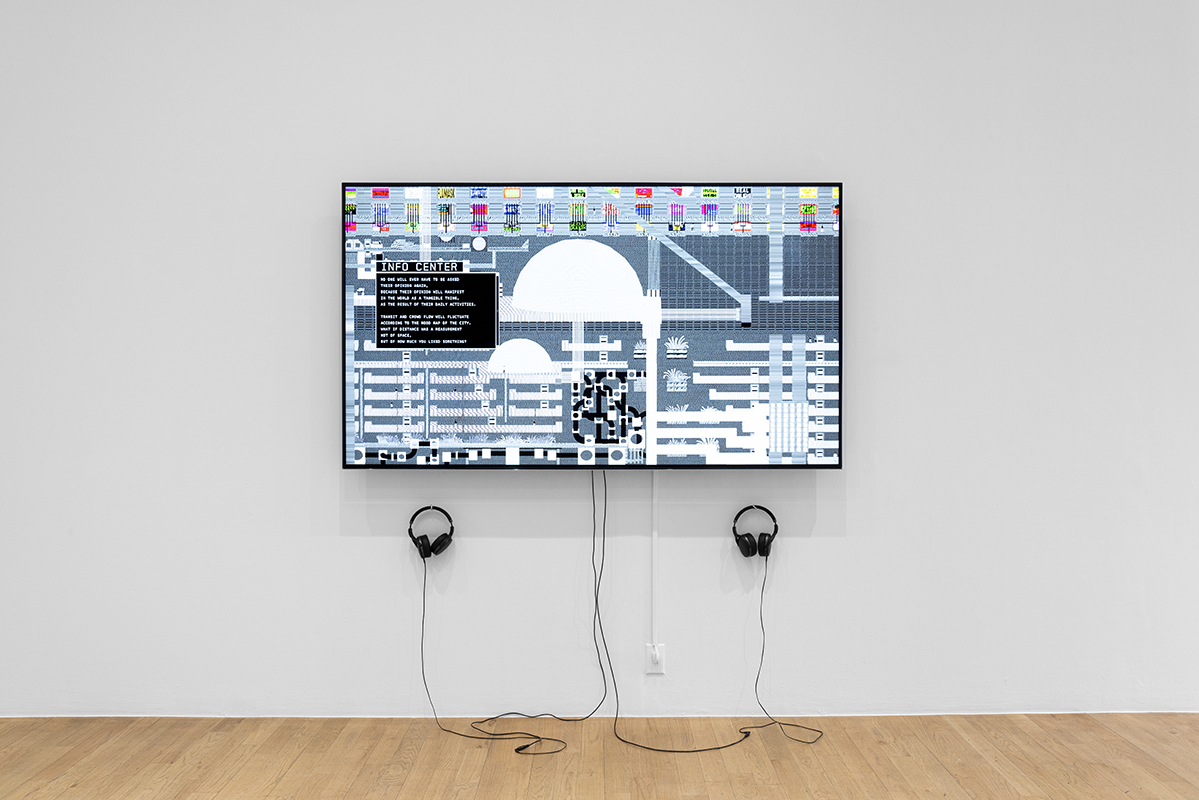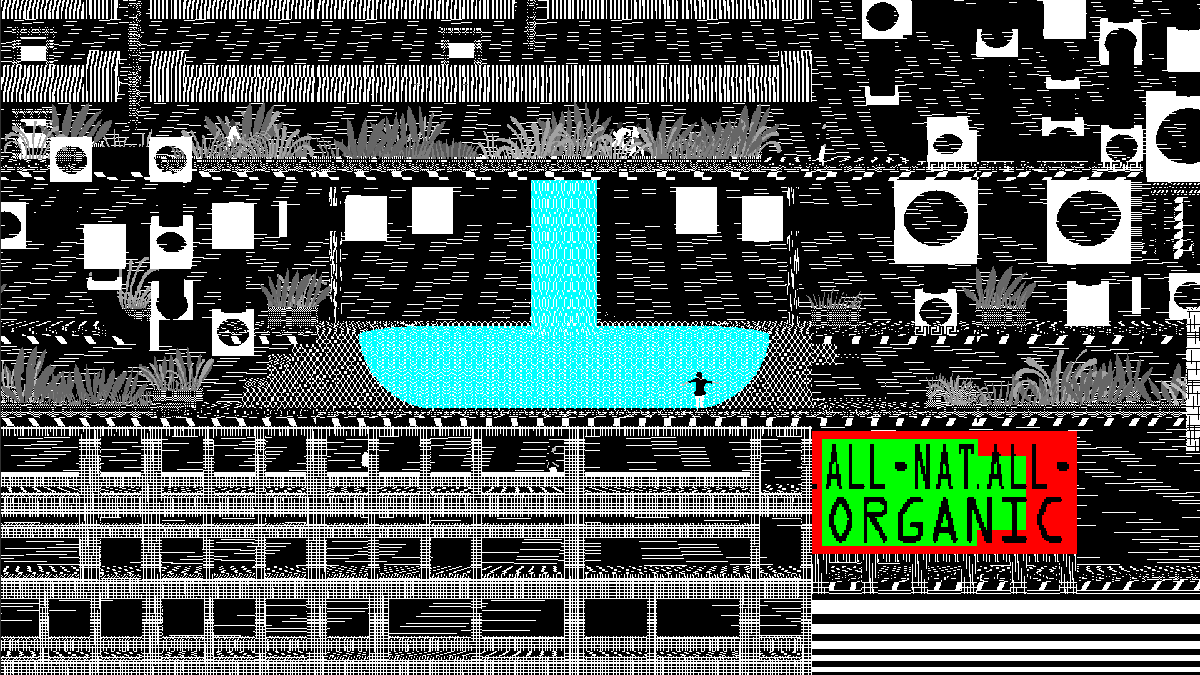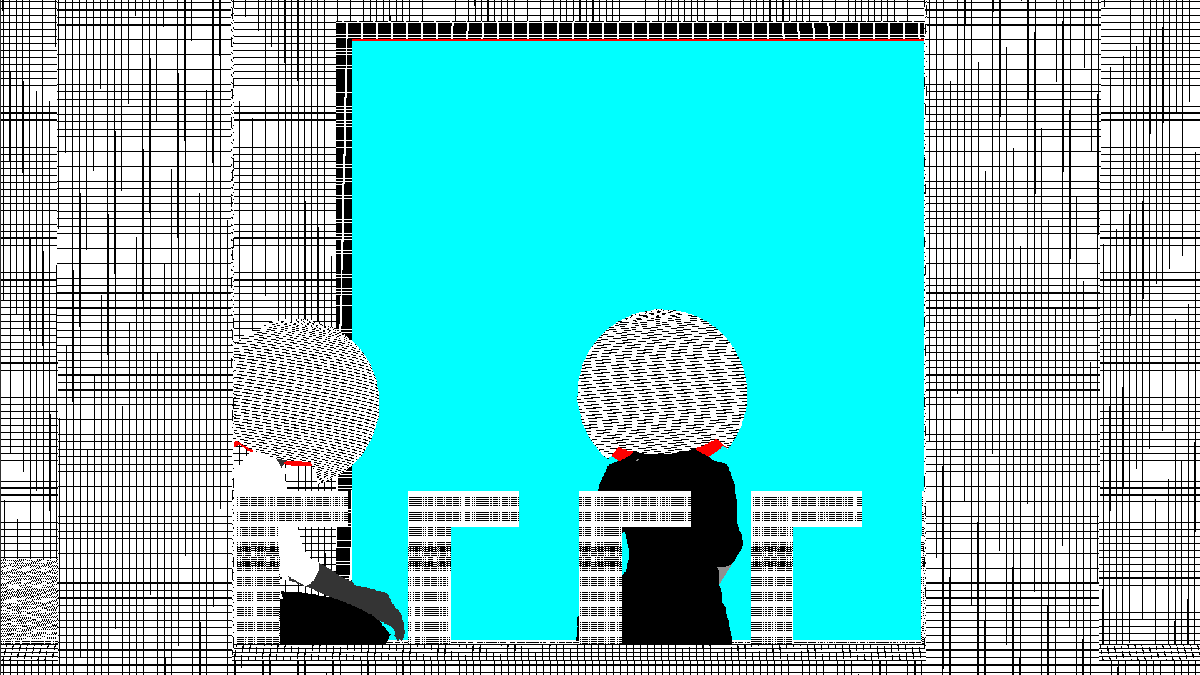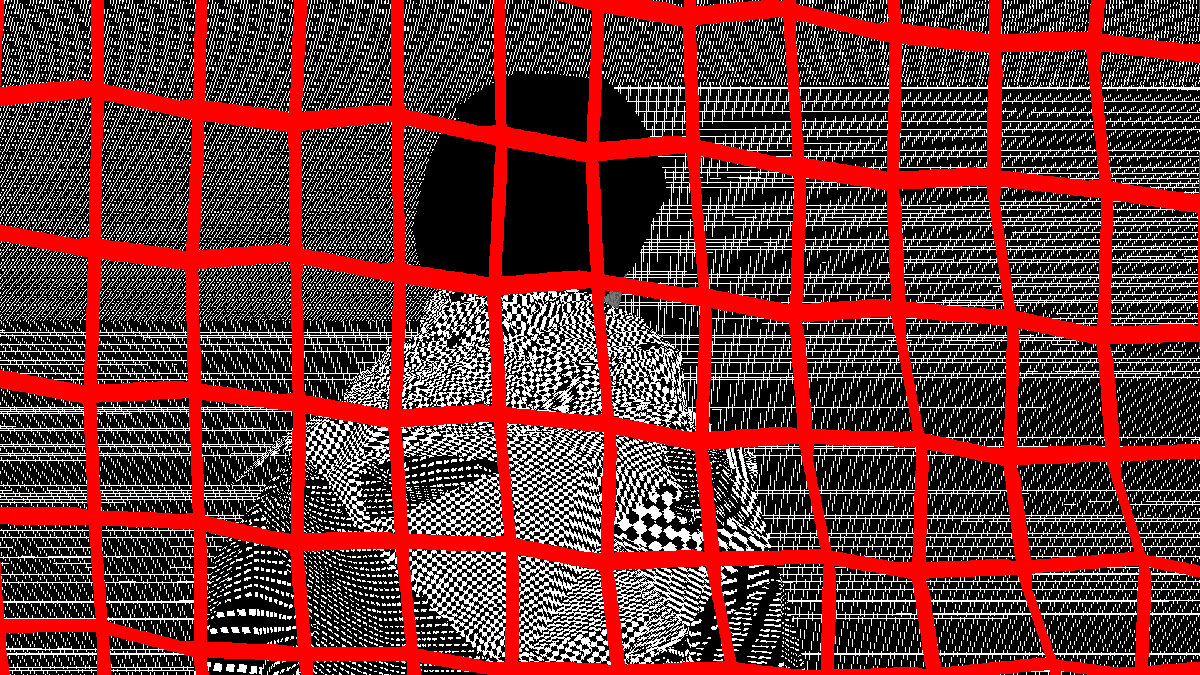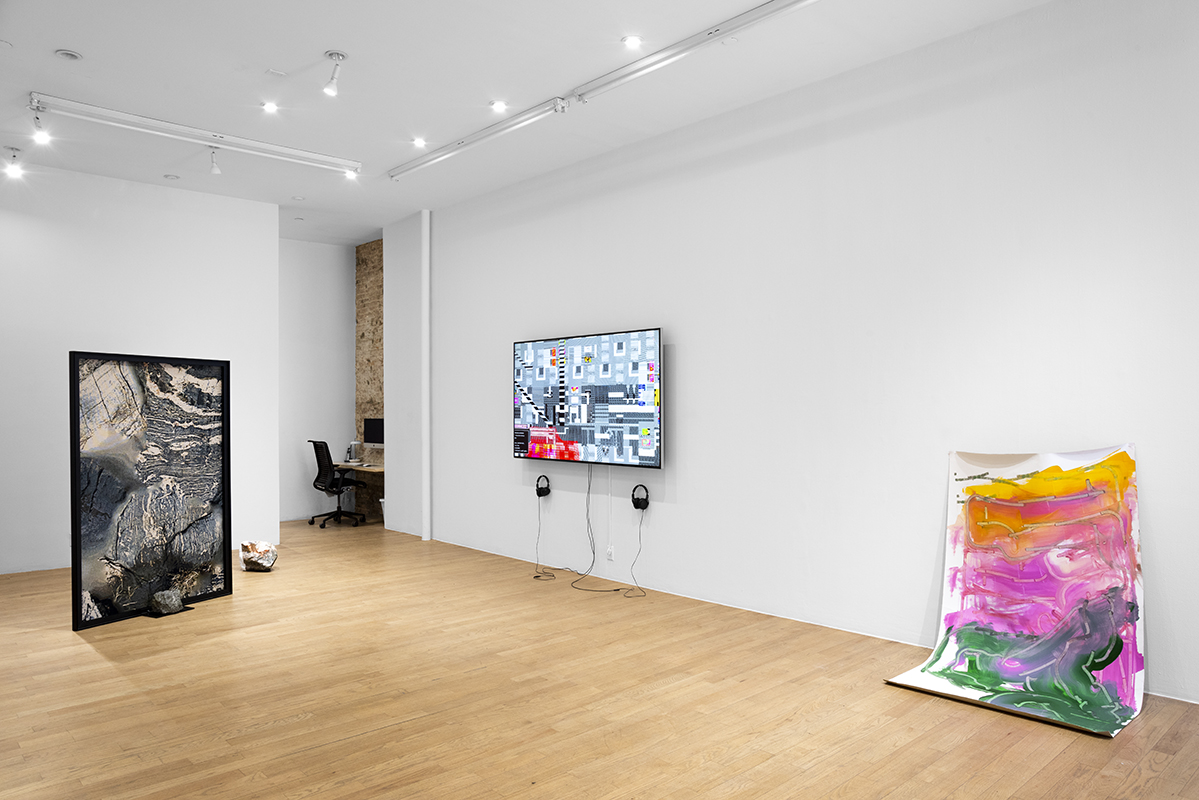 Drop City, for Peter Burr, 2019
A portrait of a computer desktop community. Drop City takes its name from the first rural hippy commune in America, a settlement in southern Colorado that formed in 1965 constructed of discarded junk, salavaged car tops, and other detritus fashioned into inventive living structures. A decade later Drop City was completely abandoned. Nothing is left of it today.
The film was commissioned by Daata Editions in 2019.
I worked on this project as a Unity developer, programming crowd simulation agents and procedural character animations.
Selected Screenings
2019 - Indiecade. Los Angeles, CA
2019 - Babycastles. New York, NY
2019 - Wonderville. New York, NY
2019 - Everyman Cinema. London, UK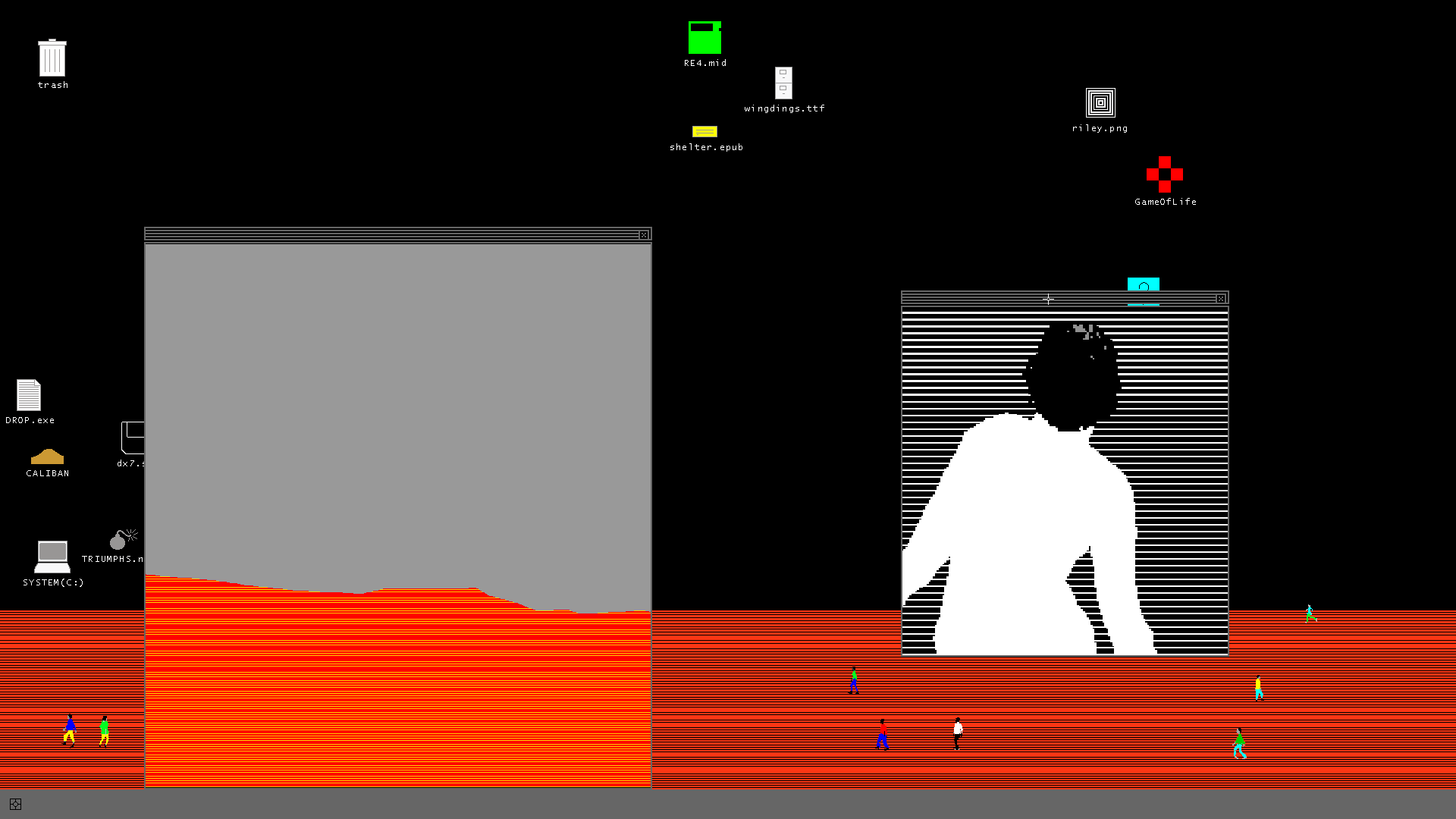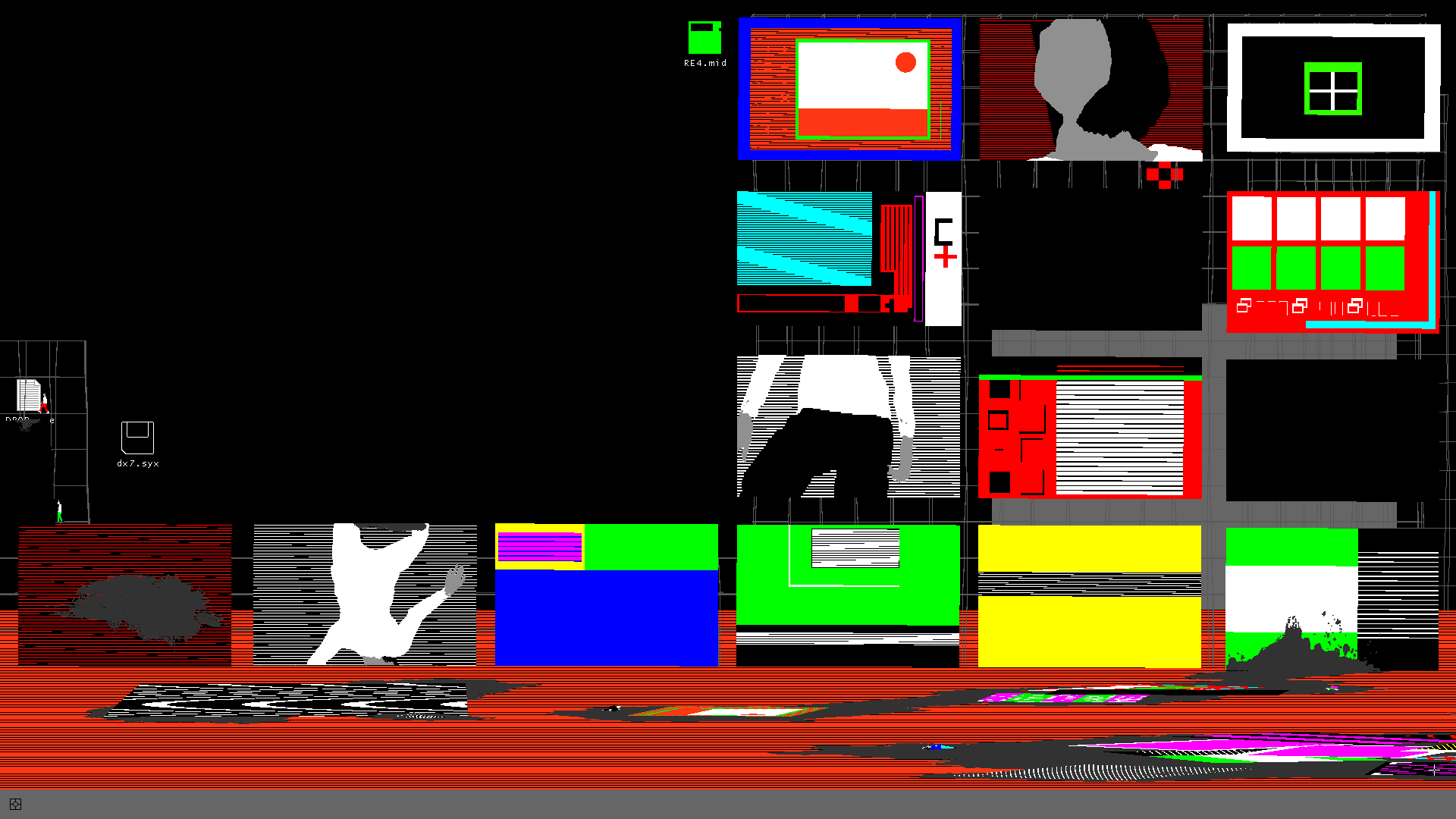 Analmosh, for Matt Romein, 2018
A generative audiovisual installation for a 3-sided projection stage, incorporating optical flow, feedback chains, and glitch techniques to create colorful, dynamic imagery in real time.
I helped Matt Romein develop a show control system in Max/MSP that allowed him to program a 30-minute sequence of animations for a custom modular video synthesizer.
Selected Exhibitions
2018 - Sundance Film Festival's New Frontier program